As you may have noticed, we are constantly releasing new features designed to make your fundraising faster, smarter, and more successful. Of course- just as in fundraising- building software is all about prioritization! Our goal is to help you stay well ahead of the competition and the curve, and so we are regularly assessing which features will provide the most urgent value to our users.
One of the main tools we rely on in making this assessment is direct feedback from users, and especially feedback that is registered on our Feature Request platform. You can access the Feature Requests tool from your left-hand navigation menu.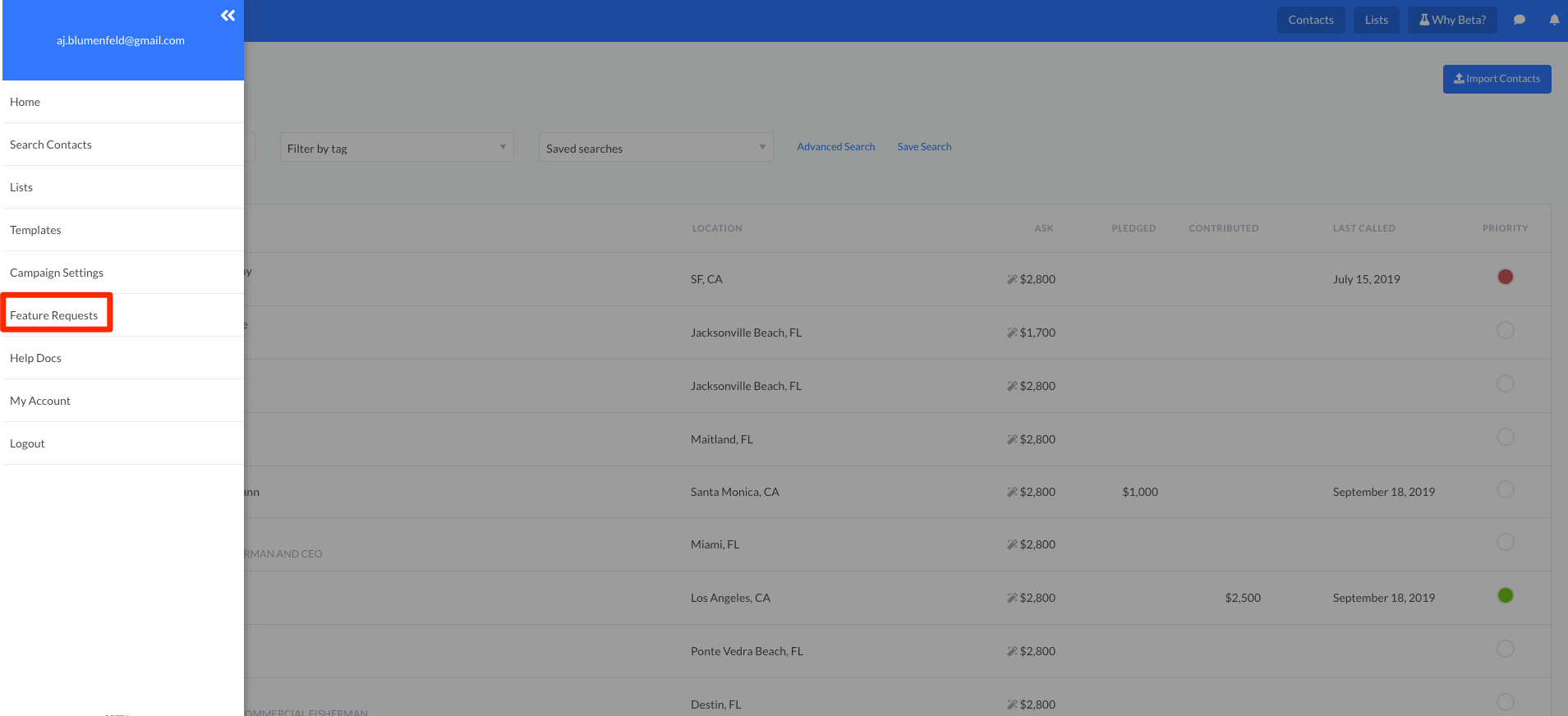 On that platform, you will be able to submit requests, upvote the requests of others that you find particularly worthy, and leave comments and questions on requests.
Additionally, when you submit a request or register your support for another users' submission, you will automatically get email updates whenever there is activity on that feature-- so you'll be the first to know when that feature is available, and/or receive comments from the CallTime.AI team relevant to that proposed feature.
As you make submissions and express your support for others' requests by upvoting and commenting, consider which features are most important to you in the near-term. We share your vision of having every feature you request and more! But we really lean on your feedback when determining what gets done today, versus what has to wait until tomorrow.