Navigate to the menu on the upper left of the screen.
Click on "Templates," then click on "Email Templates."
To create a new template, select "Add Template" and enter a template name, a subject, and email content.
To personalize the message, use merge tags to automatically fill in the contacts' first and/or last names. You can also insert images and/or links using the formatting bar.

From the drop down menu, select an email address from which this template will send.
You can also set a default CC and/or BCC email address for each template.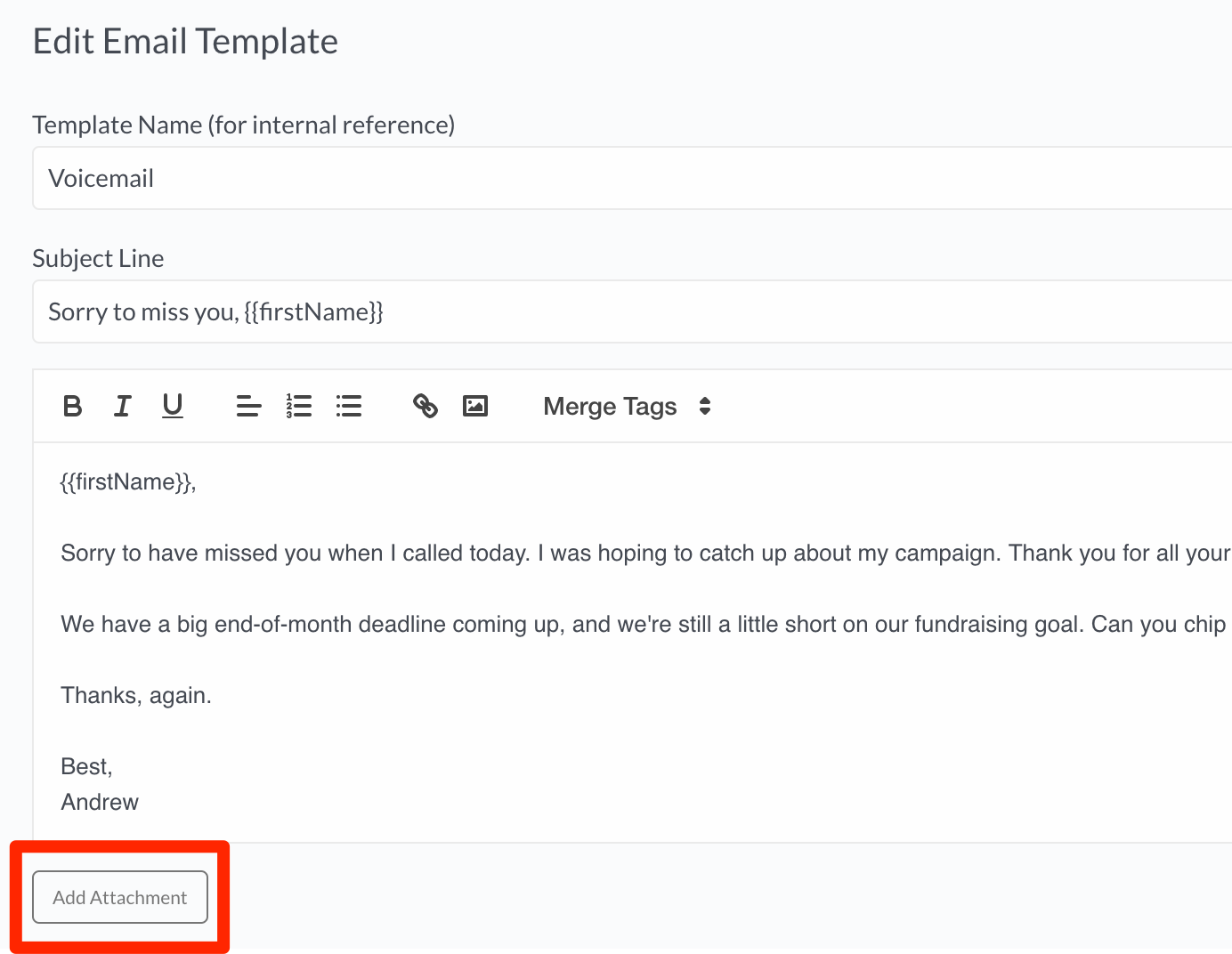 Click "Save Template" when finished.
Templates can be edited at any time from the "Email Templates" page.
To send an email, navigate to the desired donor profile and click on the email icon on the far right of the profile.
Pick from the templates, choose the recipient's email address, and select an email address to send from.
Click "Send Email" and the email will appear on the donor profile.