In 2019, Google added some extra security policies which create a few additional steps for authorizing an integration between your email account and a third party, like Call Time. Of course, more security is a good thing, and we'll try to make this as easy as possible for you!
---
Before you begin, please read these prerequisites to ensure that these instructions will work for you:
Your email is hosted by Google or G Suite.
Your email address ends in a custom domain name (e.g. @yourcampaign.com) and does NOT end in @gmail.com. Unfortunately, this new security feature means we cannot currently integrate with @gmail.com domains.
You have "Super Administrator" access to your G Suite account. This usually means that you were the one to setup the email addresses with Google. If not, you may need to pass these instructions along to your "Super Administrator."
---
Still with me? Awesome... let's get started!
What we're going to do
In order to get Call Time working with your G Suite account, you'll need tell G Suite that our mail syncing application is a "Trusted App." This process is sometimes called "whitelisting." This will only take a couple of minutes, and it only has to be done once per domain name. Once it's finished, all the members of your team will be able to setup their emails accounts with Call Time.
Step 1: Login to Google Admin panel
Note: this step can only be performed by your G Suite account's "Super Administrator."
Go to https://admin.google.com
Login with your G Suite "Super Administrator" email address
Go to "Security" settings (look for the shield icon)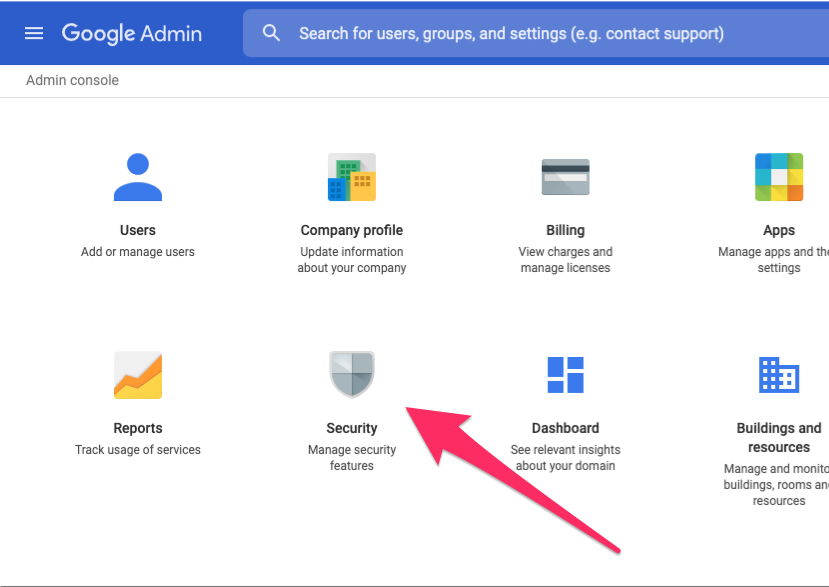 Scroll to the bottom of the screen and click on "API Permissions"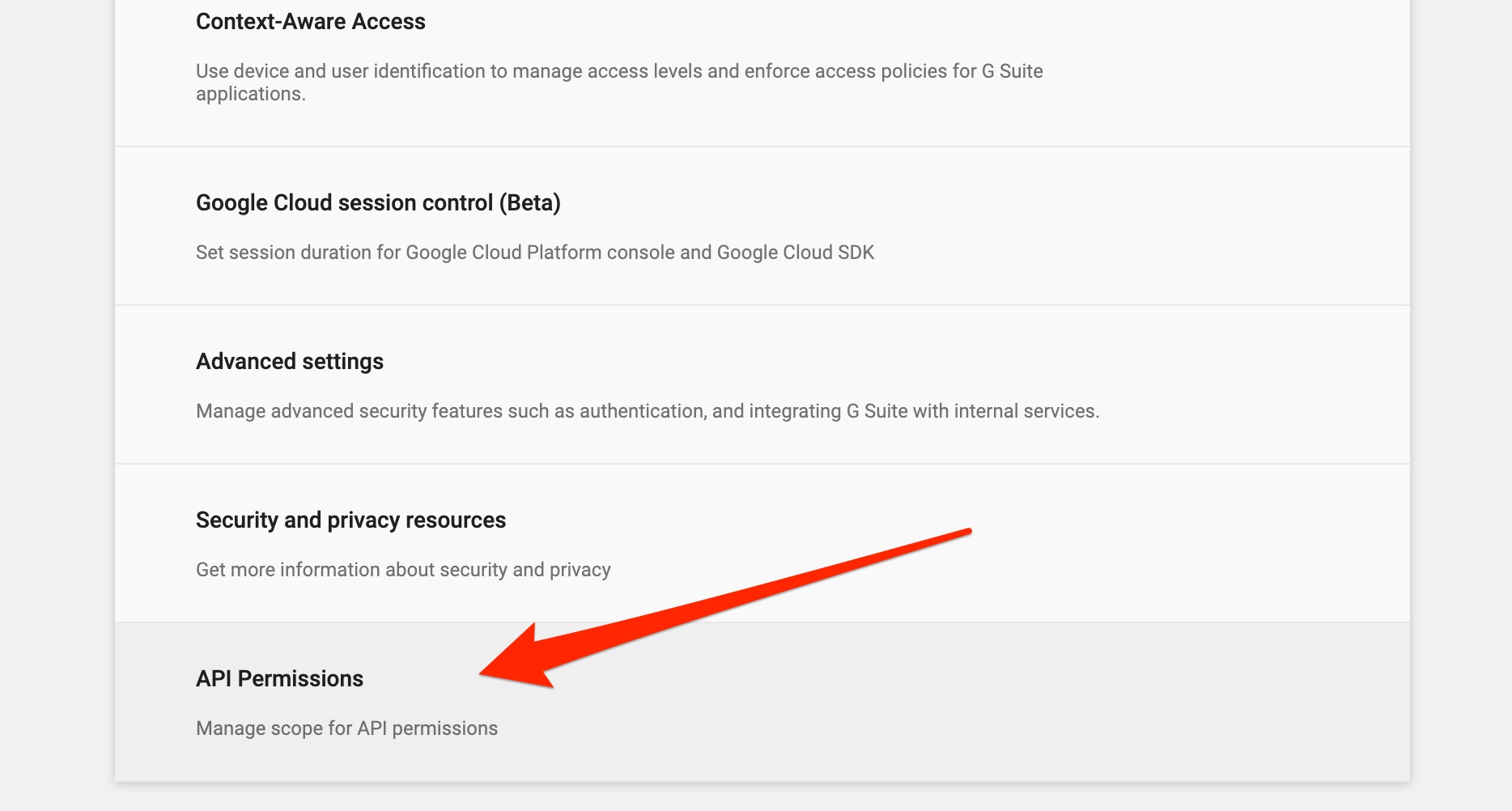 Click MANAGE THIRD-PARTY APP ACCESS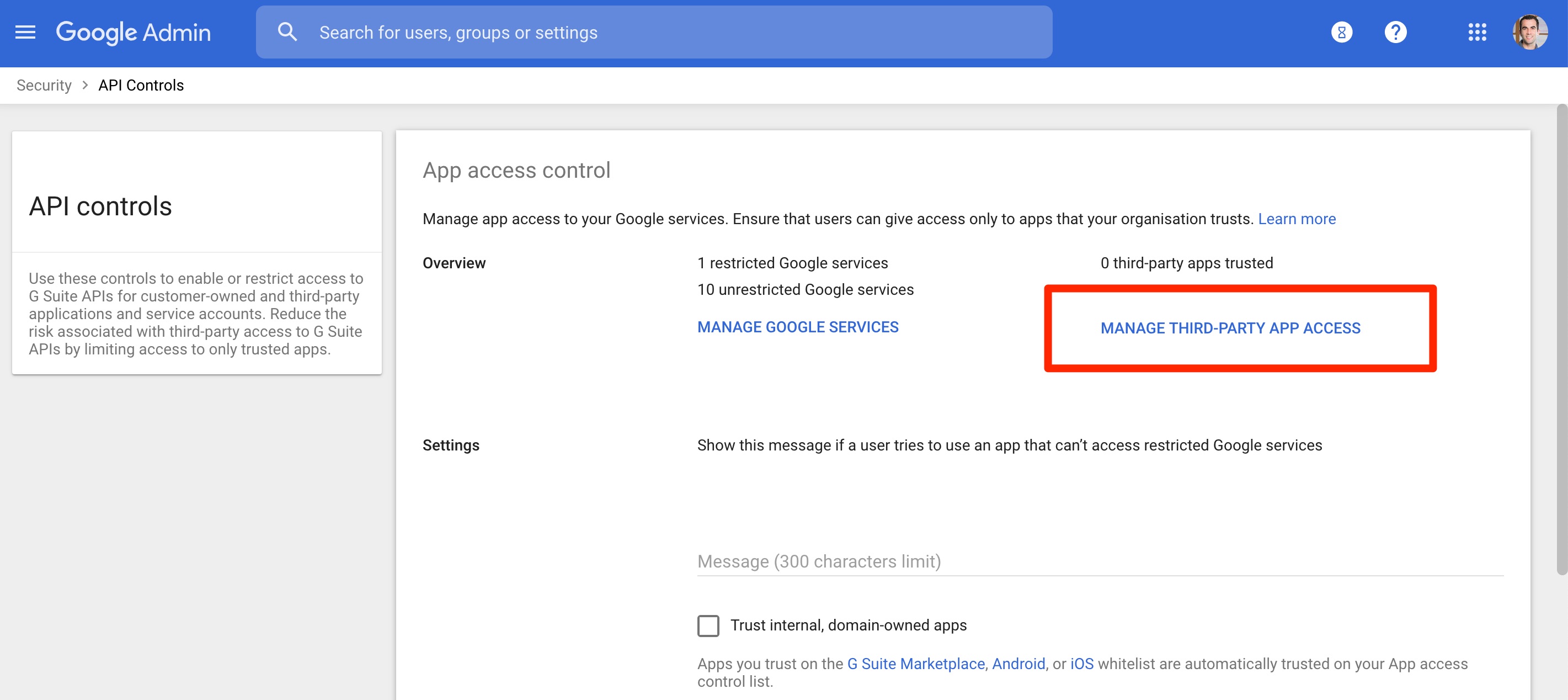 Click Add appdropdown menu and select OAuth App Name or Client ID

A popup will open that allows you to search for an app using a client ID. Copy and paste the below ID into the search bar and click SEARCH
747389243123-aejs4k7997kjo0j392lo5ilmmtmoa7pb.apps.googleusercontent.com
Your search should return one result: Call Time.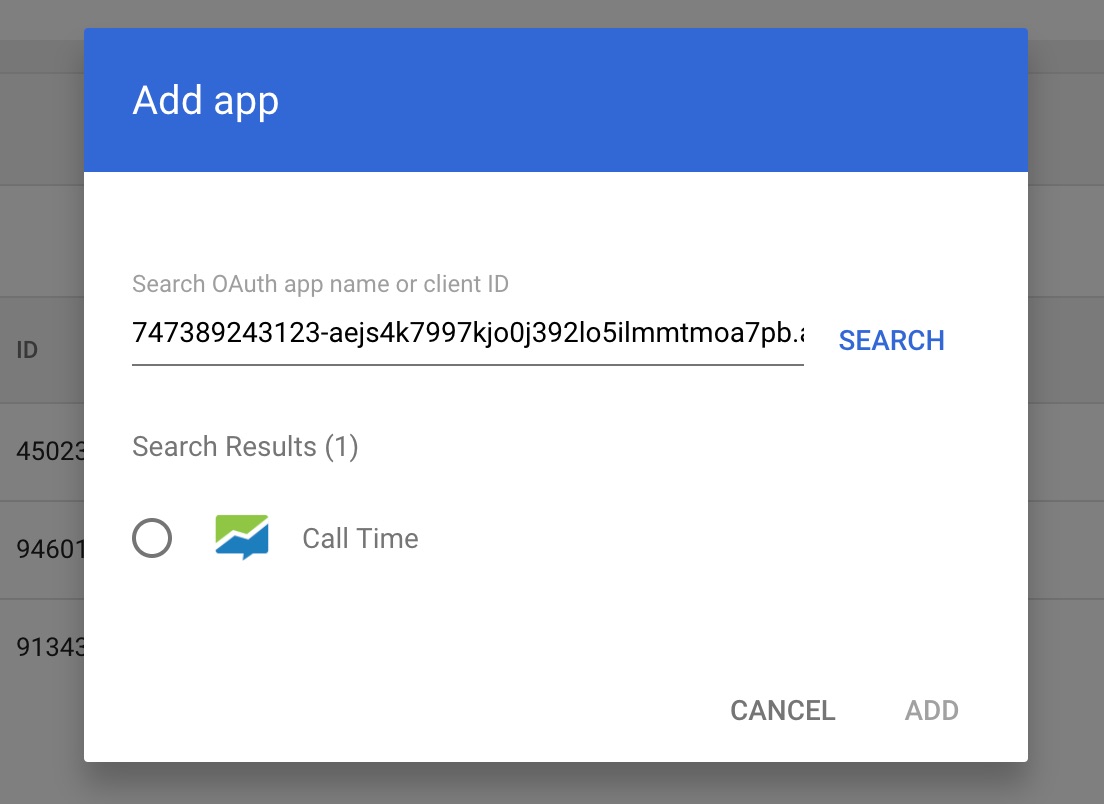 Select the radio button next to the Call Time logo and click ADD
You should now see our app listed on your list of trusted apps.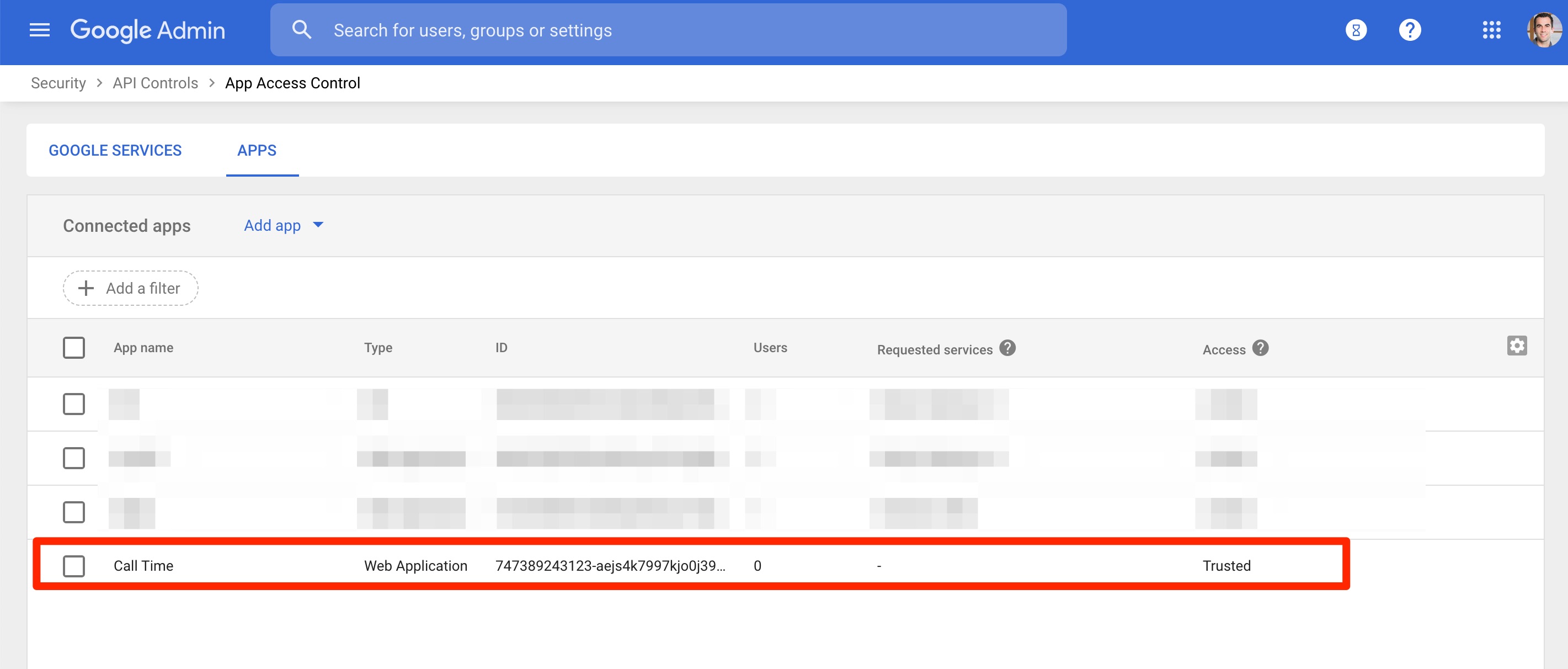 Please note that once you have completed this process, it can take up to 24 hours for your email provider to fully sync with CallTime.AI, and you may not be able to begin sending emails through CallTime.AI until that process is complete.