Your CallTime.AI account includes two types of dashboards: a Progress Dashboard and a Performance Dashboard.
Accessing Your Progress Dashboard
There are two ways to access your Progress Dashboard:
Use the dashboard icon in the top navigation bar of your account.

Or open the side navigation and click Dashboard.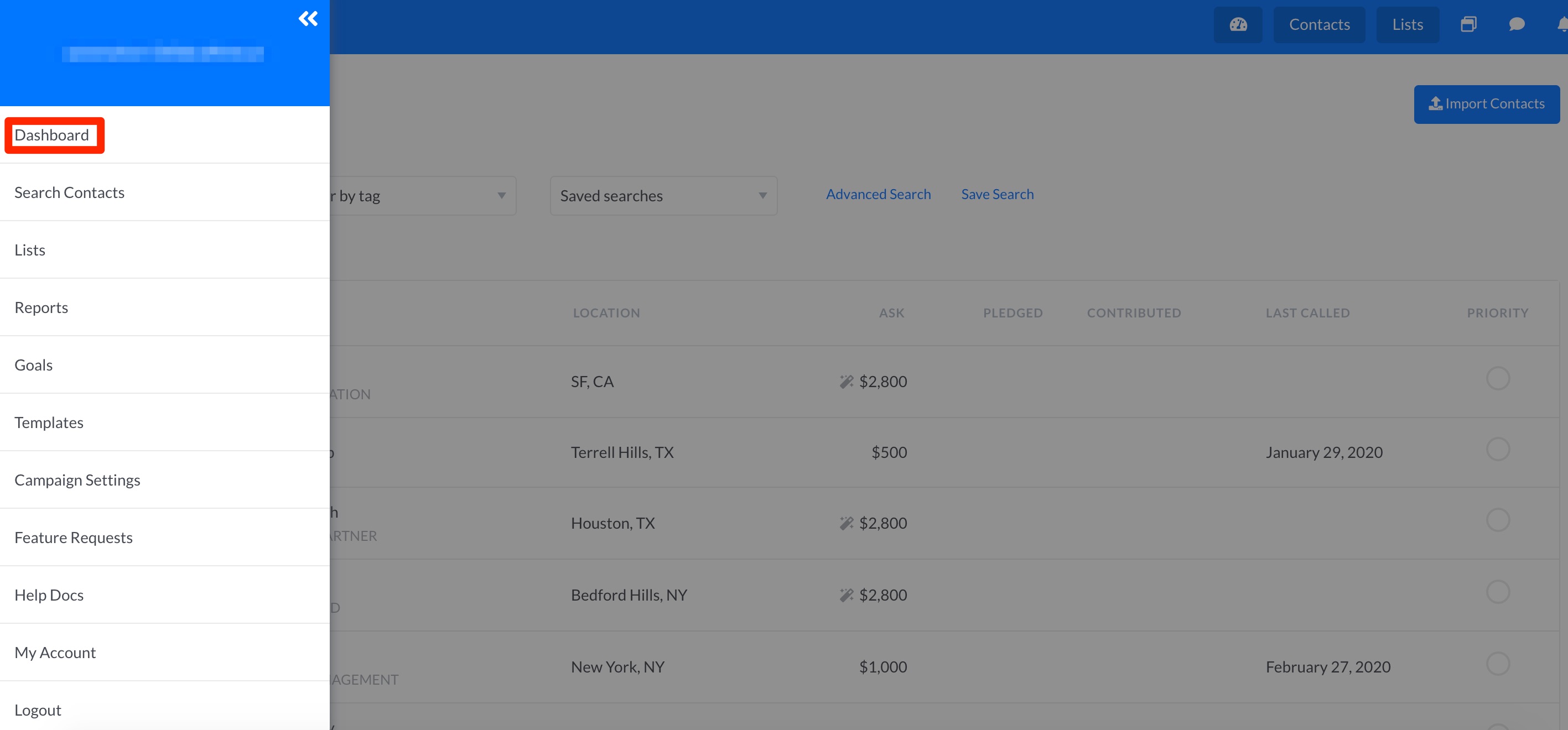 Accessing Your Performance Dashboard
Scroll to the bottom of your Progress Dashboard (see above) and click Performance Dashboard.