The most common type of fundraising commitment is when someone says they will contribute money to your campaign. That's typically called a "pledge" and can easily be logged and tracked in CallTime.AI (read about that here). But you may have other types of asks you are making of your contacts, and your contacts may be offering other types of commitments. CallTime.AI allows you to customize additional asks and commitments, so you can keep track of those in your CallTime.AI account, too.
In this article, you'll read about how to create custom asks and commitments so that you can log those commitments (including while logging calls), and search by them.
Step 1: Manage Your Commitment Types Library
You can access and manage your library of commitment types by navigating to your Campaign Settings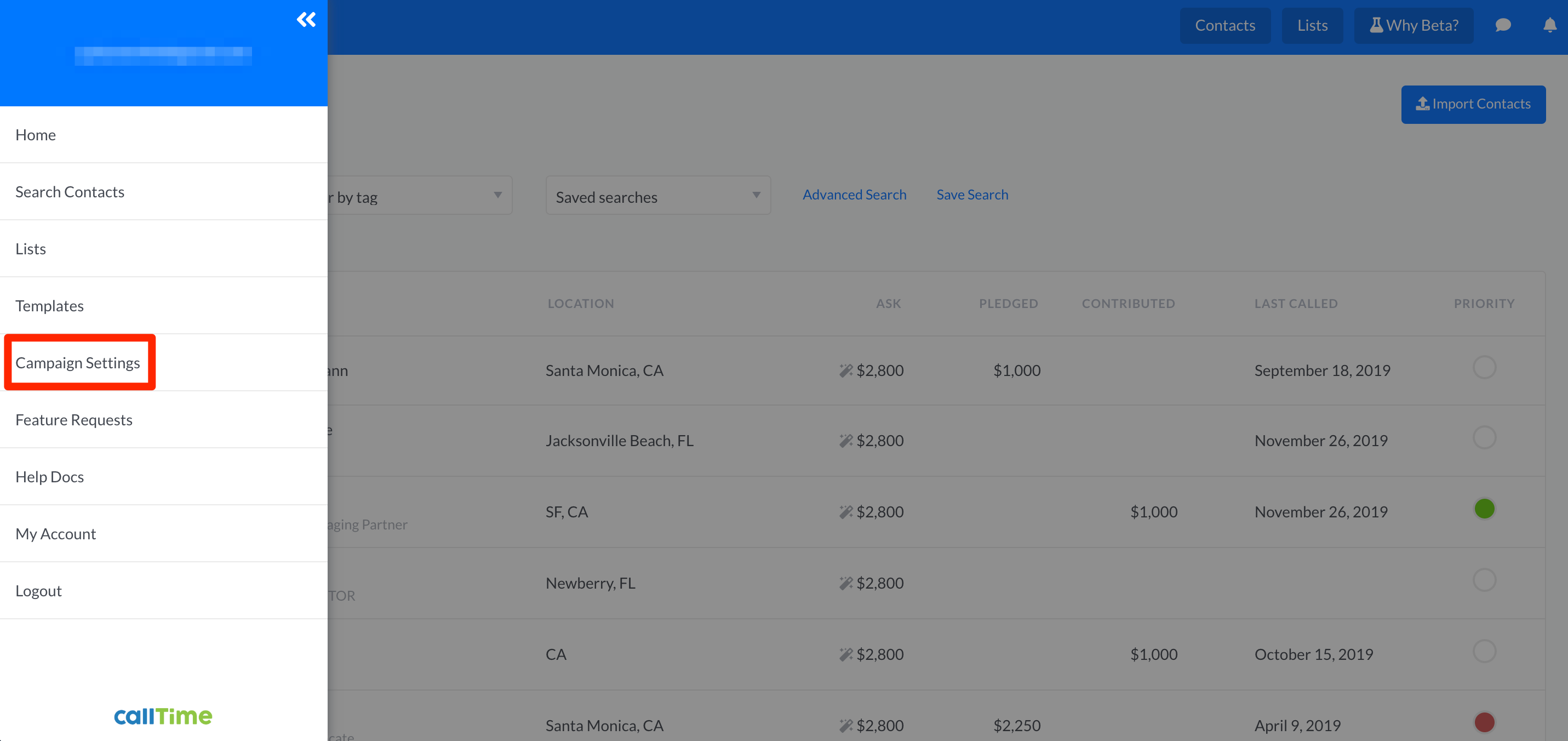 And then selecting Commitment Types Library

Step 2: Add Commitment Types
Every commitment type you create will automatically include three possible outcomes: Yes, No, or Maybe. However, you may wish to record some additional information for anyone who commits. For example, if you ask someone to host a fundraiser, and they say Yes, you may want to know if they're interested in hosting something before or after the primary.
To do this, you can select from one of five response formats to accompany any commitment:
Text/Note
Number
Date
List of options (you customize the options)
None (will only record Yes, No, or Maybe without any accompanying information)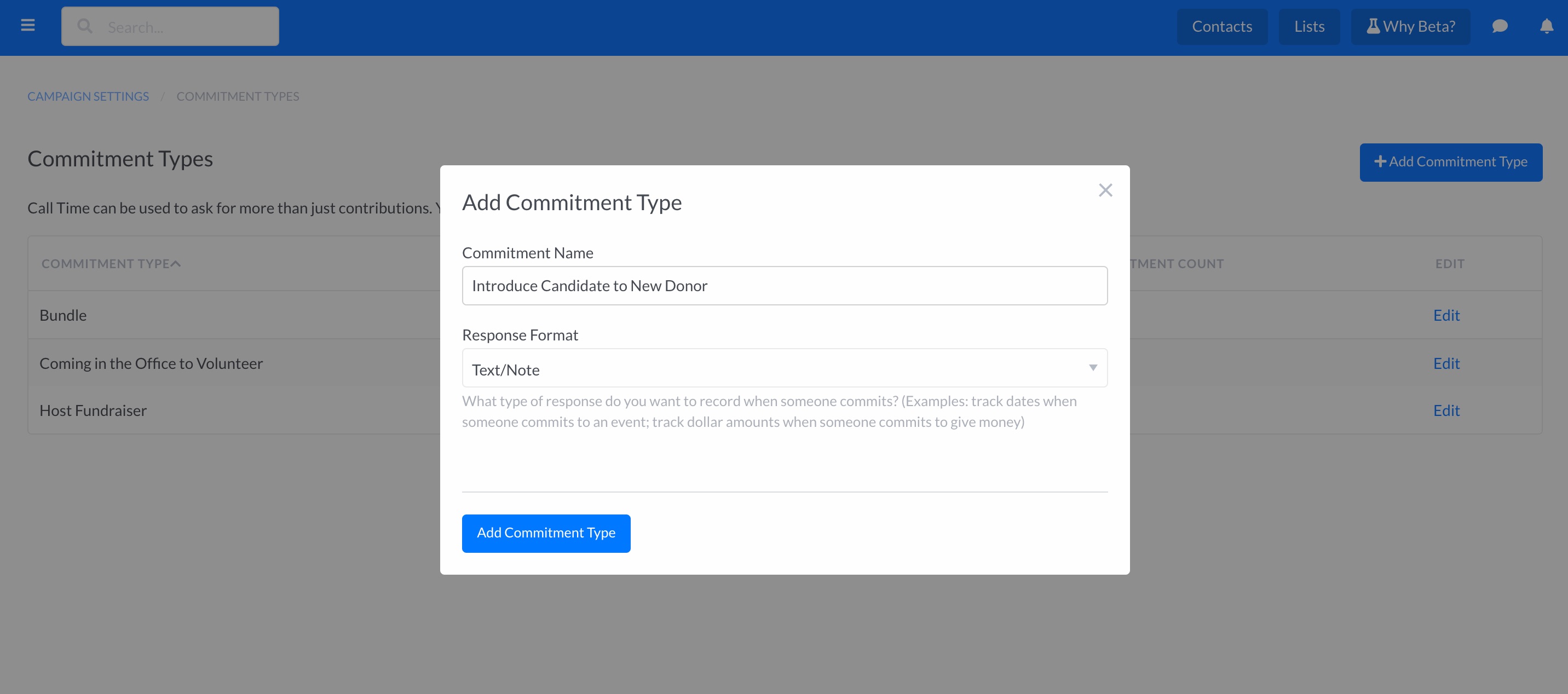 Step 3: Log Custom Asks/Commitments
You can either log any of your custom asks/commitments during a call (read here), or just from a contact's profile page (read here).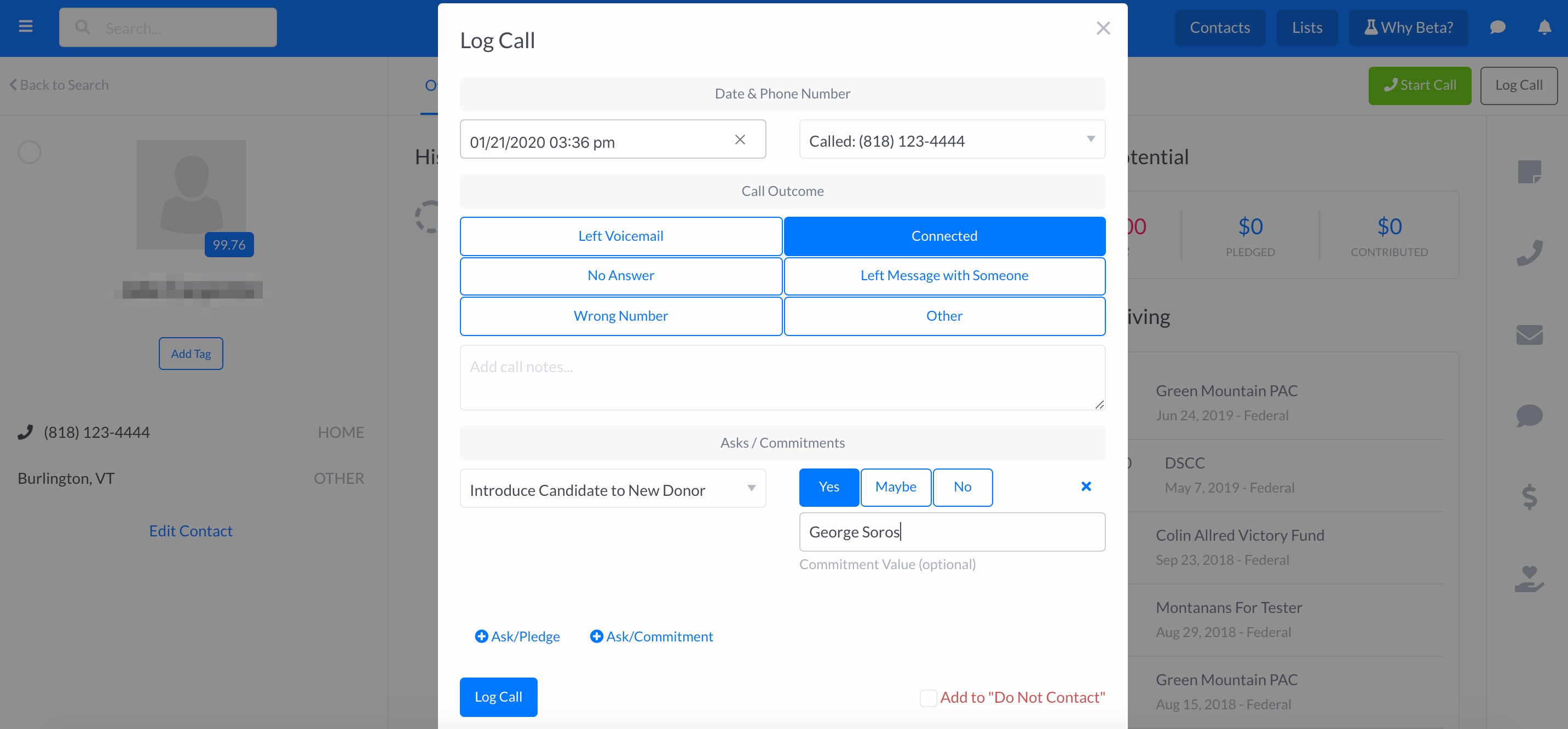 Step 4: Dismissing Commitments
From the righthand sidebar of a contact you can dismiss a commitment. Without deleting it, this will mark the commitment as dismissed and make it easy to exclude from searches.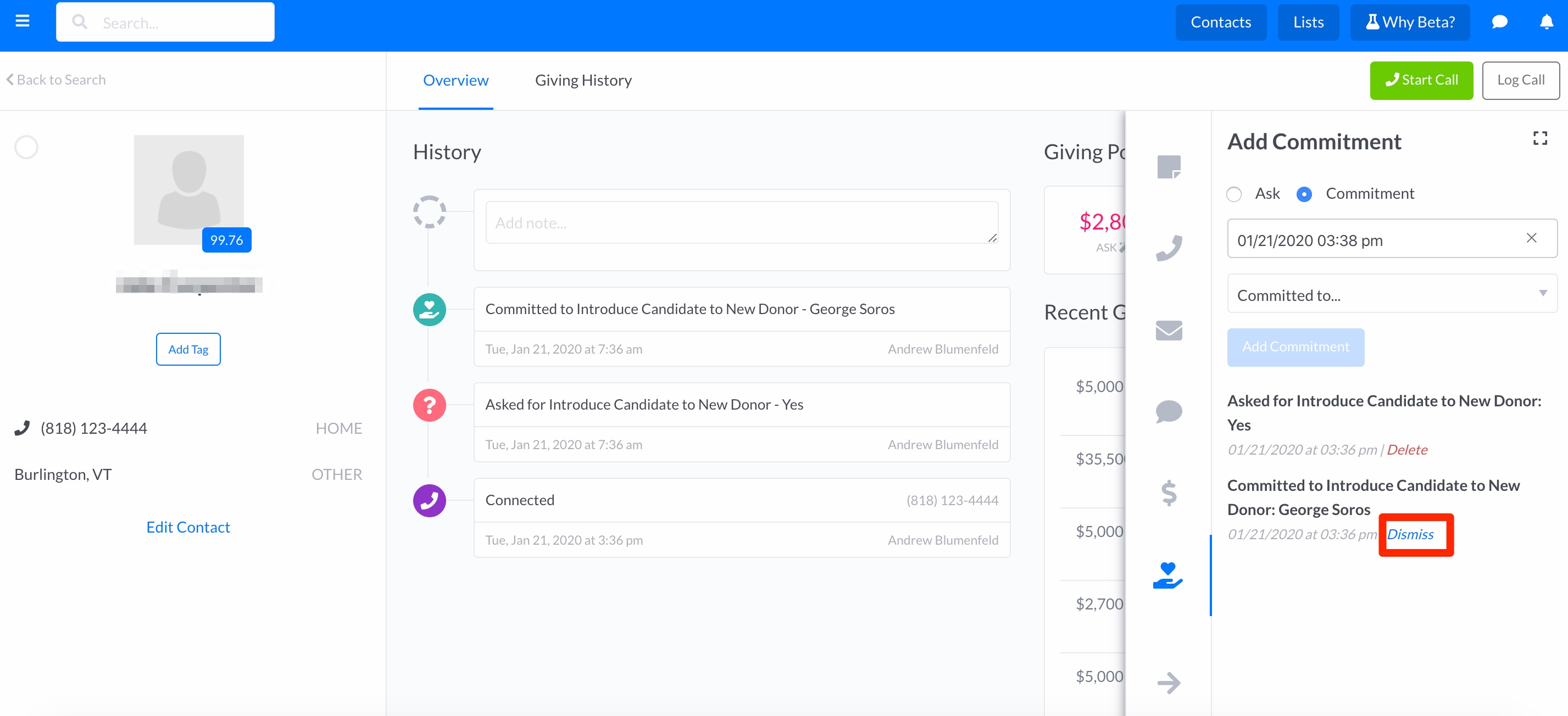 Step 5: Search Custom Asks/Commitments
You can read here to learn more about all the ways you can search the custom asks/commitments you have logged in your database.