When multiple members of your team are all logged in and working on CallTime.AI together, you may want to quickly jump to the page that your team member is on. Here's how:
Select the double-screen icon from the top navigation bar, from anywhere in your CallTime.AI account.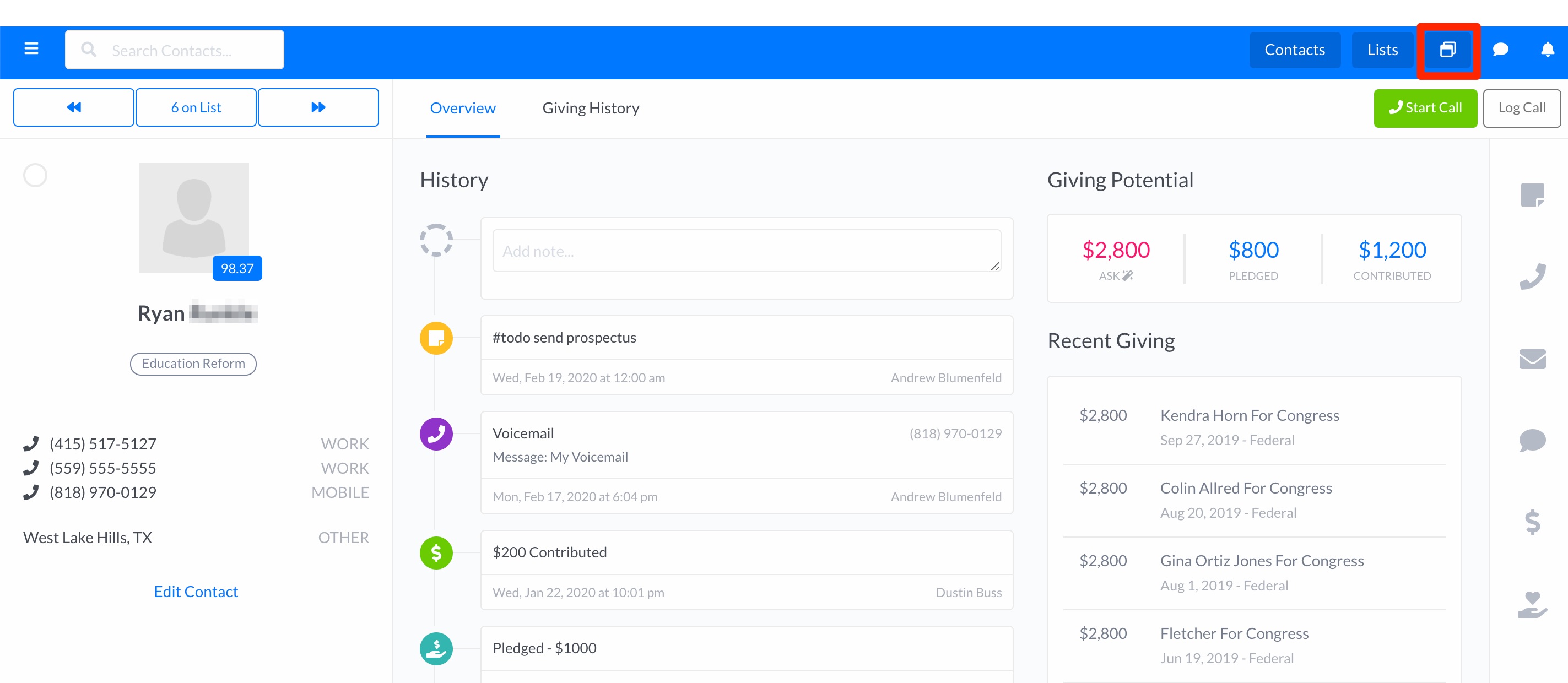 Review the menu of recent activity of your team members, if any.
Click on a team member to instantly jump to the identified screen.
Not all activity will be displayed. You will see when a team member has visited: a contact search results page, a contact profile, or a list; and, when that activity has taken place within the last 10 minutes.