From your Contacts page, click on Advanced Search.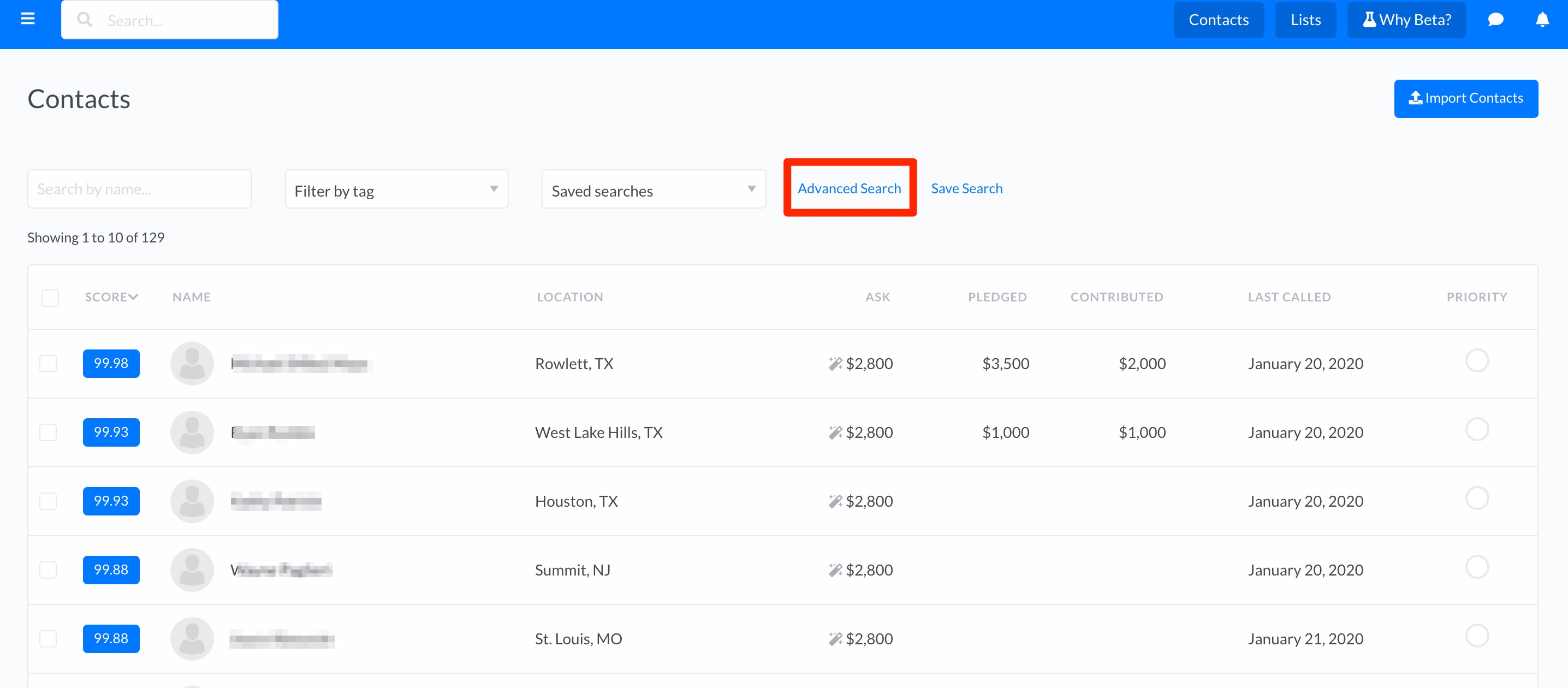 Click Field to see the drop-down menu for categories.
Select Text Message - Sent or Text Message - Received. From here you can include or exclude any contacts from which you have sent or received a text message. You can further refine that search by date.