Sometimes you will solicit and/or receive contributions from organizations (i.e., companies, PACs, etc.), rather than individuals. You can add and manage these organizations in your CallTime.AI account much like you would any other individual contacts.
Adding Organizations as Contacts
When importing a CSV file or manually adding new contacts to your account...
Use the Organization Name column to indicate the name of the organization. Only use this field for contacts that are organizations. Use the Employer or Occupation fields if you are trying to indicate the professional associations of an individual contact.
Use the Contact is Organization column to indicate that the contact on that row is an organization, rather than an individual. This column should read TRUE for any contact that is an organization. It can be blank otherwise.
If you list a First Name, Last Name, or Full Name for a contact that is marked as an organization, that person will be treated as the contact person for that organization (see below).
Editing Organizations
When editing a contact...
Check the box next to Contact is an Organization to convert a contact to an organization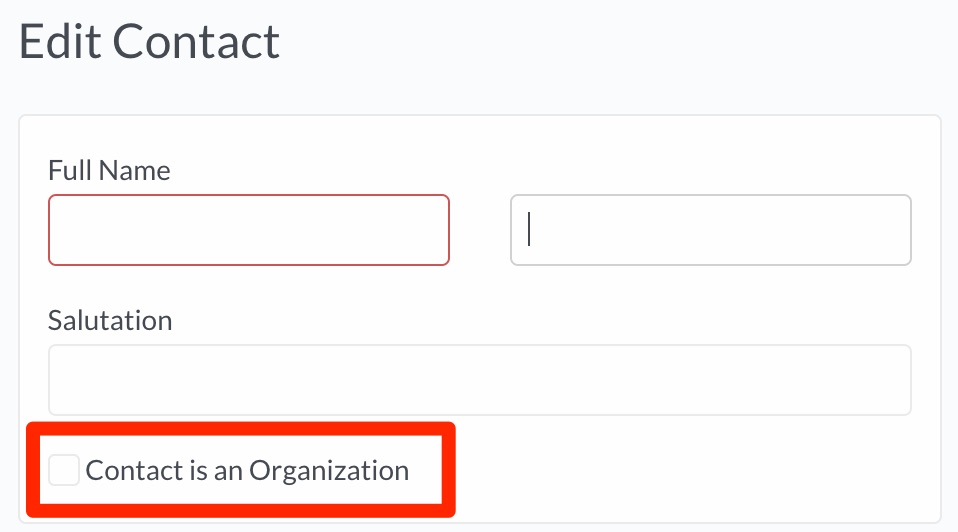 Add the name of the organization. You also have the option to add the name of a primary contact person for the organization: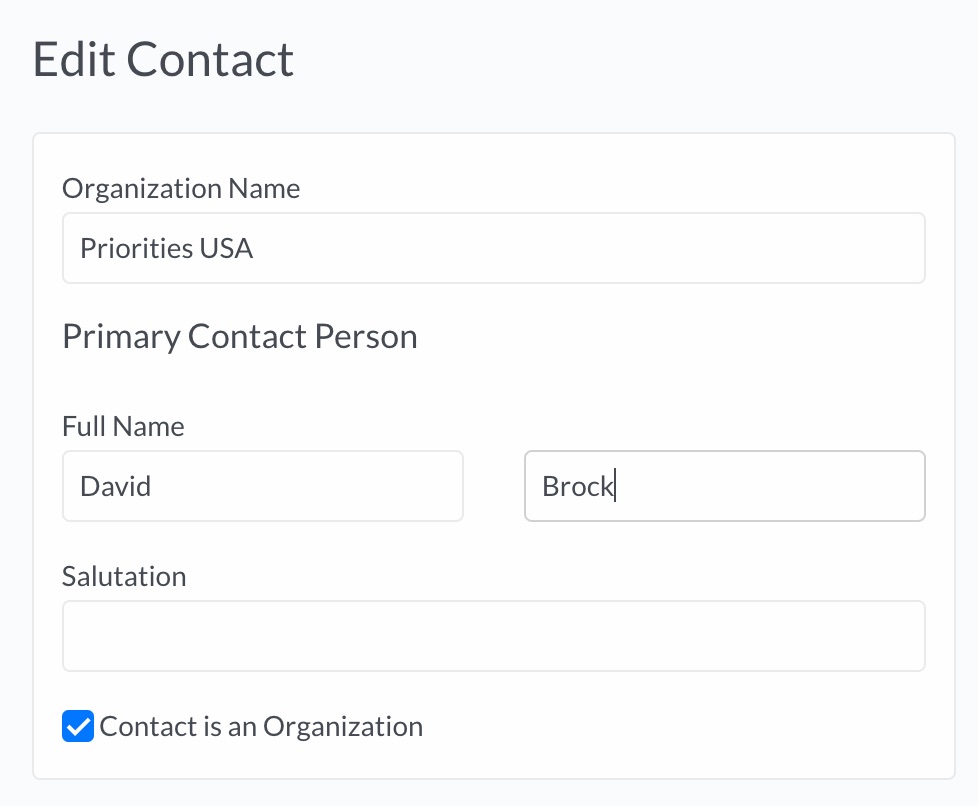 Displaying Organizations
If you have one listed, the contact person will be listed under the name of the organization on the contact profile: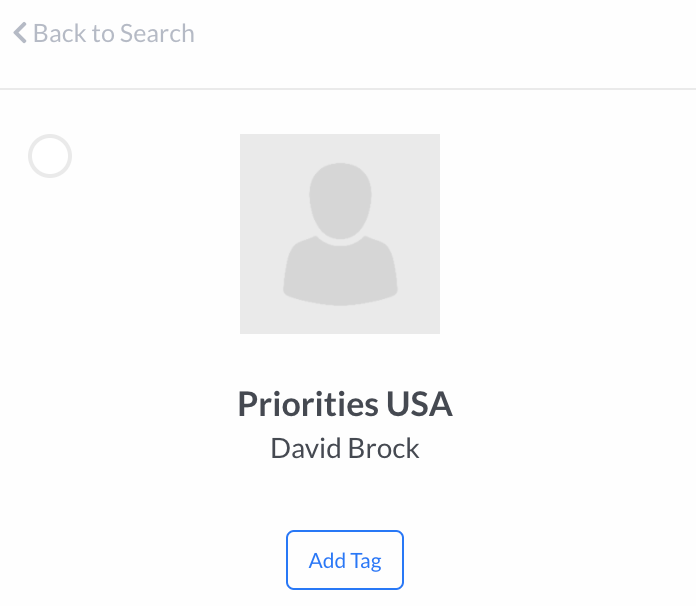 The same is true when viewing contacts in search results: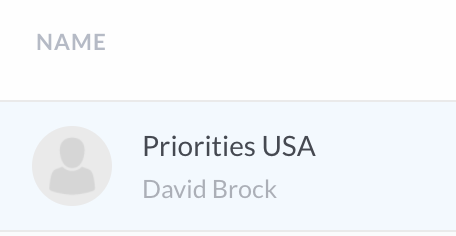 Searching by Organizations
From your Contacts page, click Advanced Search
Select Organization Name to search for contacts with a particular organization name
Select Is Organization to include or exclude contacts that are/are not organizations in your search results