If you want to manually enter contacts into your database- or copy/paste records into your database- you can do so by following these steps:
From your main database, click "Import Contacts" in the top-right corner of your screen.
Select the CSV option.
Use the grid on the bottom half of the screen to either manually enter contact data, or copy/paste data into the grid.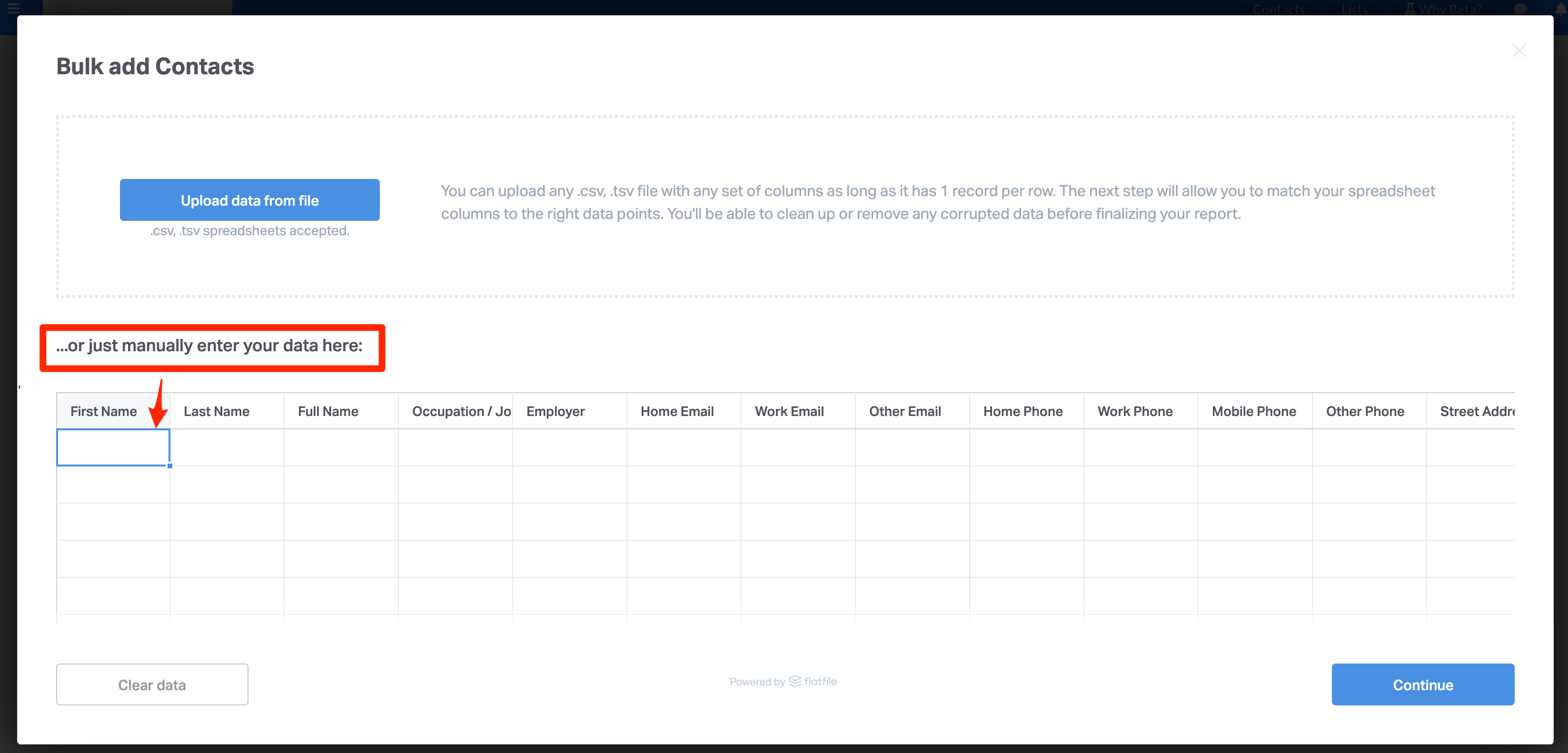 Click "Continue" to review the data.
Click "Complete" to upload these contacts into your database.