Keeping quality records of your engagement and outreach attempts with donors and prospective donors is an important part of a highly effective call time operation. Follow these steps to track your calls in CallTime.AI:
On the desired contact's profile, click on "Log Call" on the upper right of the screen.

Date & Number: The log will default to the current date and time, though you can click it to make a change. You can also select which phone number you wish to associate with this call log. If you only have one phone number on the contact, it will default to logging on that number.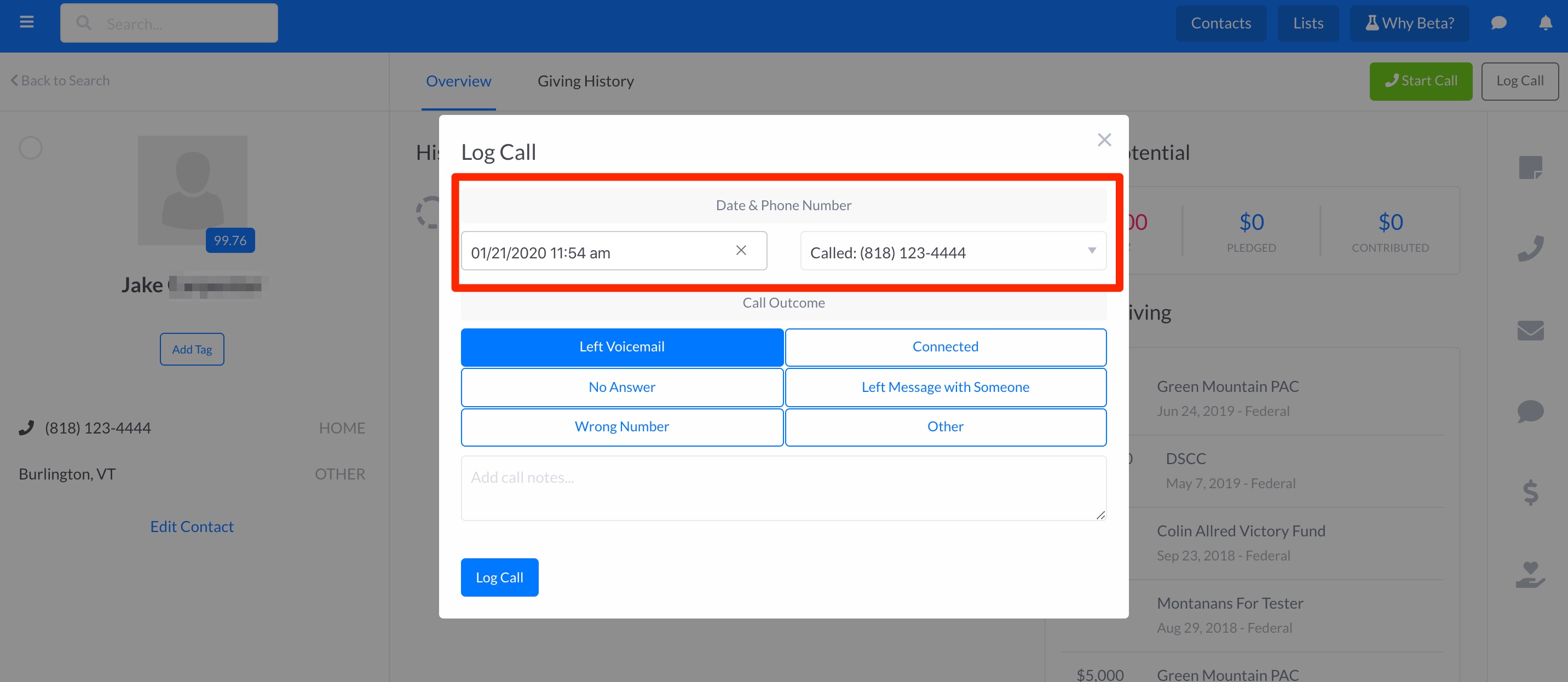 Call Outcome: In this section you can select from various call outcomes, and also leave any relevant notes.

If you select Wrong Number then the selected number for the call will be marked as wrong in your database automatically.
If you select Connected or Other then you will be prompted to log whether there were any asks, pledges, and/or other commitments made on the call (see below):

Log an Ask/Pledge: Click +Ask/Pledge to record how much you asked for, and to record the reply. If the reply was Yes, you can also record the pledge amount.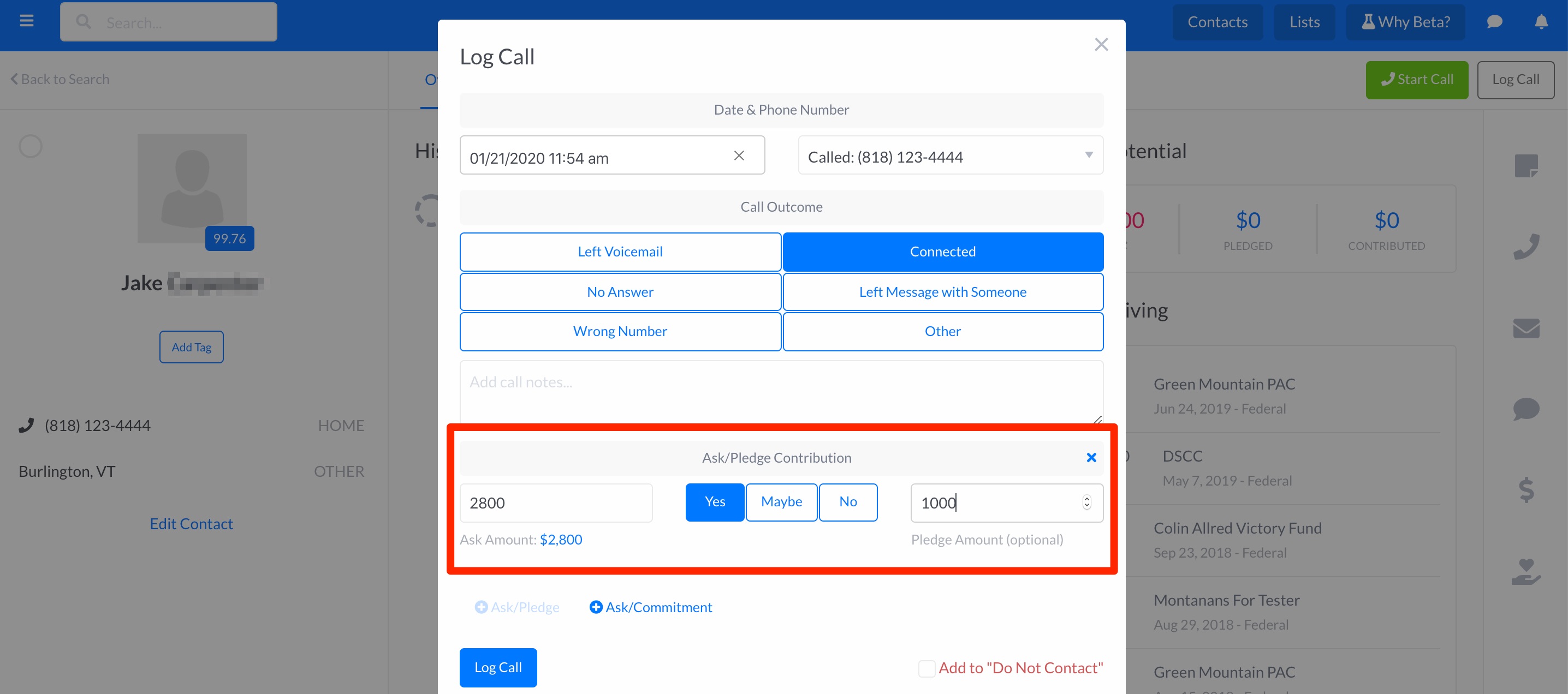 Log an Ask/Commitment: Click +Ask/Commitment to record any other of your custom-created asks, and to record the reply. If the reply was Yes, you can also record any of your custom-created commitment replies.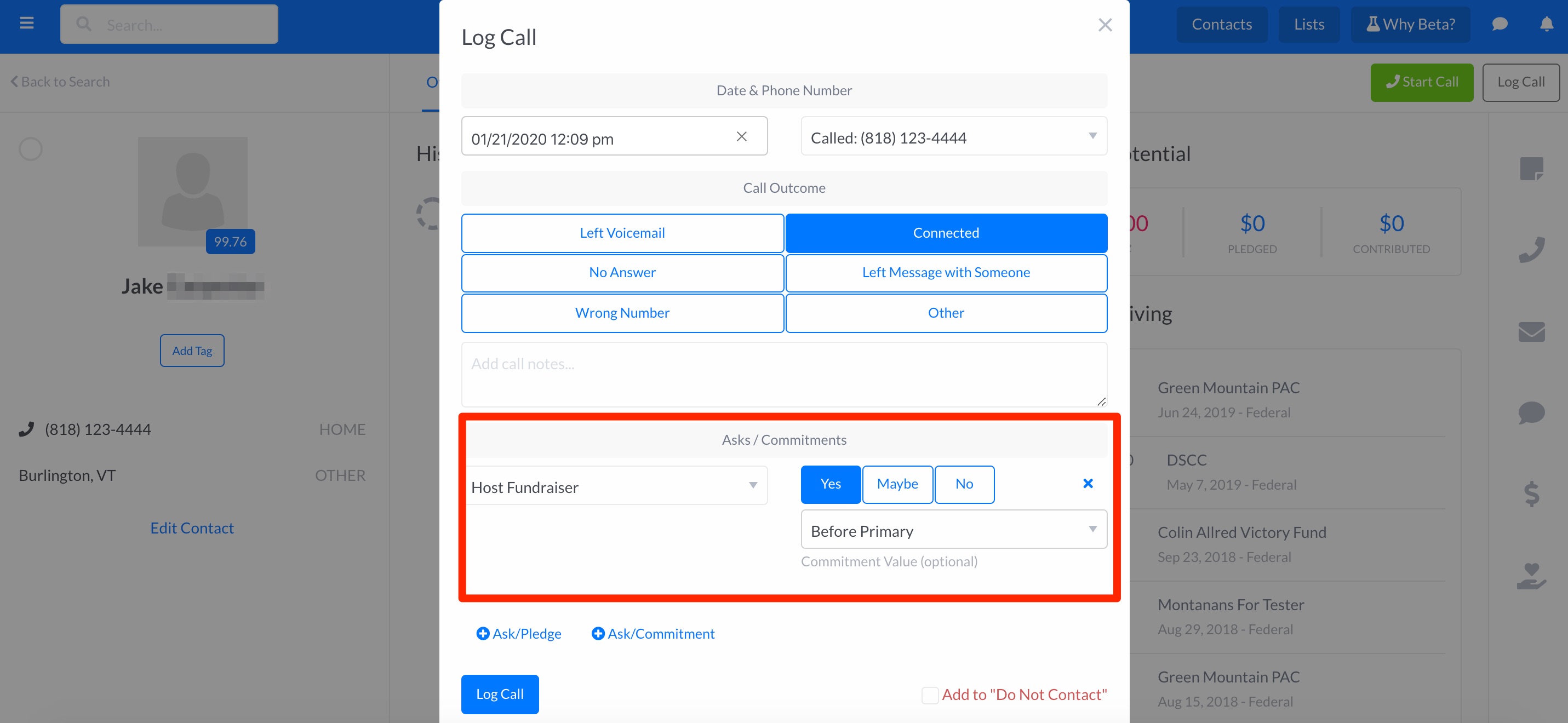 The results of this log will be available in your searches, and also appear as part of the timeline on the contact's record. Read here to learn how to delete a call log.