The most common type of fundraising commitment is when someone says they will contribute money to your campaign. That's typically called a "pledge" and can easily be logged and tracked in CallTime.AI (read about that here). But you may have other types of asks you are making of your contacts, and your contacts may be offering other types of commitments. CallTime.AI allows you to customize additional asks and commitments, so you can keep track of those in your CallTime.AI account, too.
There are two ways to log when a contact has made a custom commitment to your campaign. If they make that commitment during a phone call, it's probably best to track it when you log that call. Read this for more information about how to do that.
Alternatively, follow these instructions:
Navigate to the contact record's profile, and select the hand icon on the right-hand sidebar menu.

From here you can log the commitment type, the outcome, and date, as well as any accompanying note.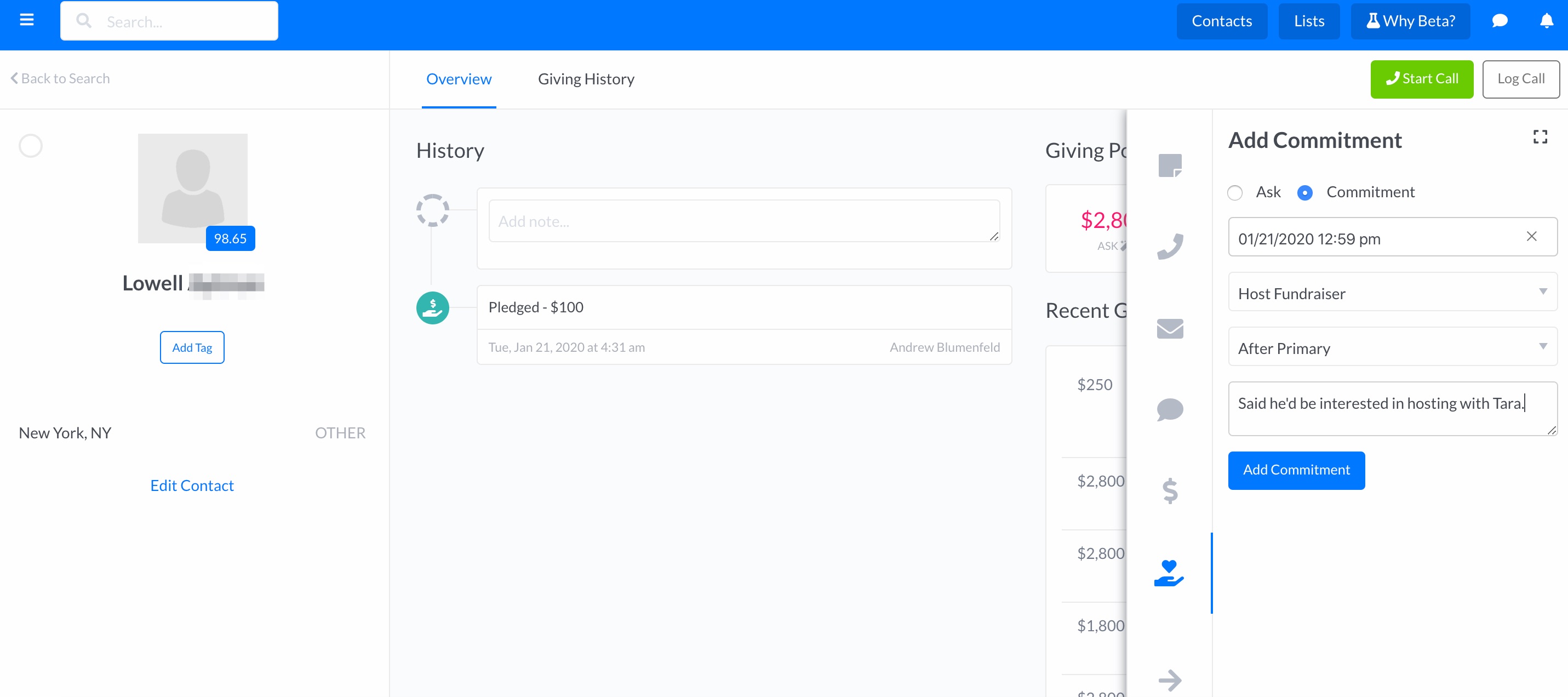 Read here to learn how to set up your custom commitment types.