Adding a brief bio to a contact is a great way to provide high-level context whenever you pull up that record. Once a bio has been added, it will appear above that contact's history timeline.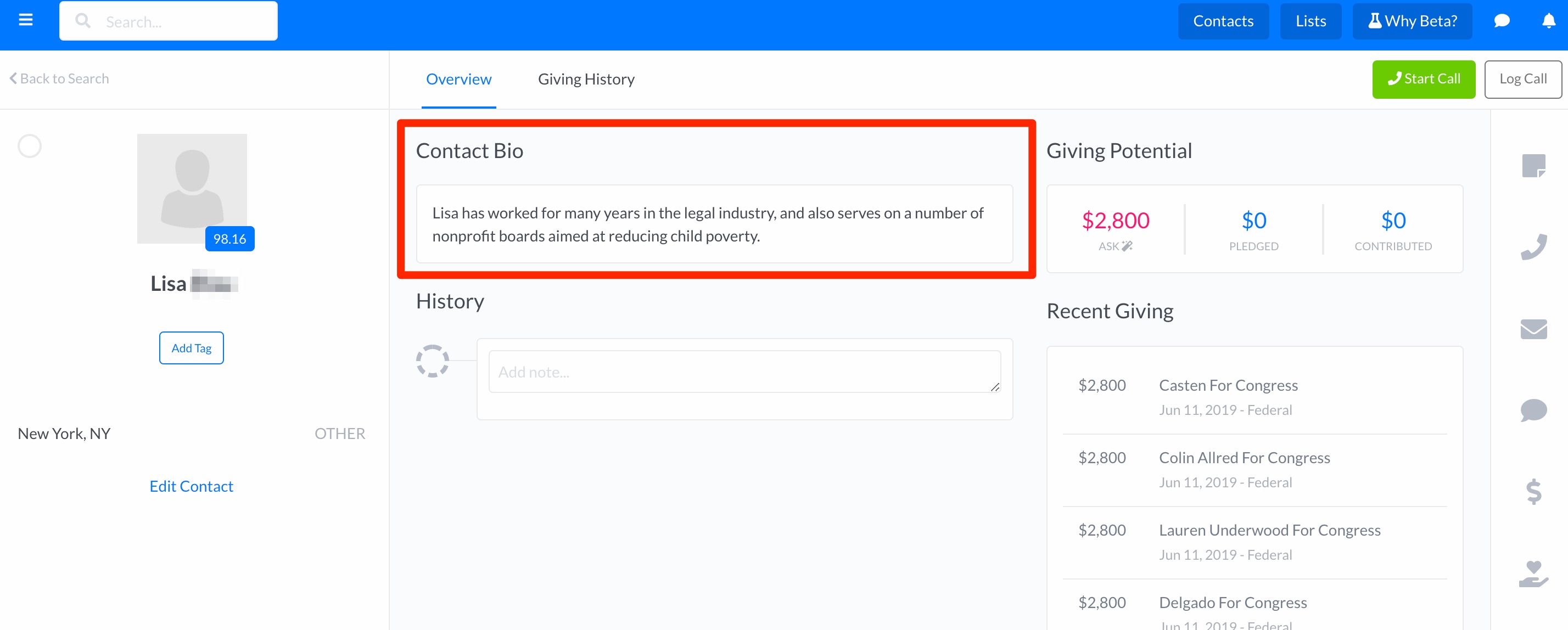 There are two ways you can add bios to contacts:
Add a bio to a contact already in your database
To add a bio to a contact that is already in your database, navigate to that contact's profile and click Edit Contact.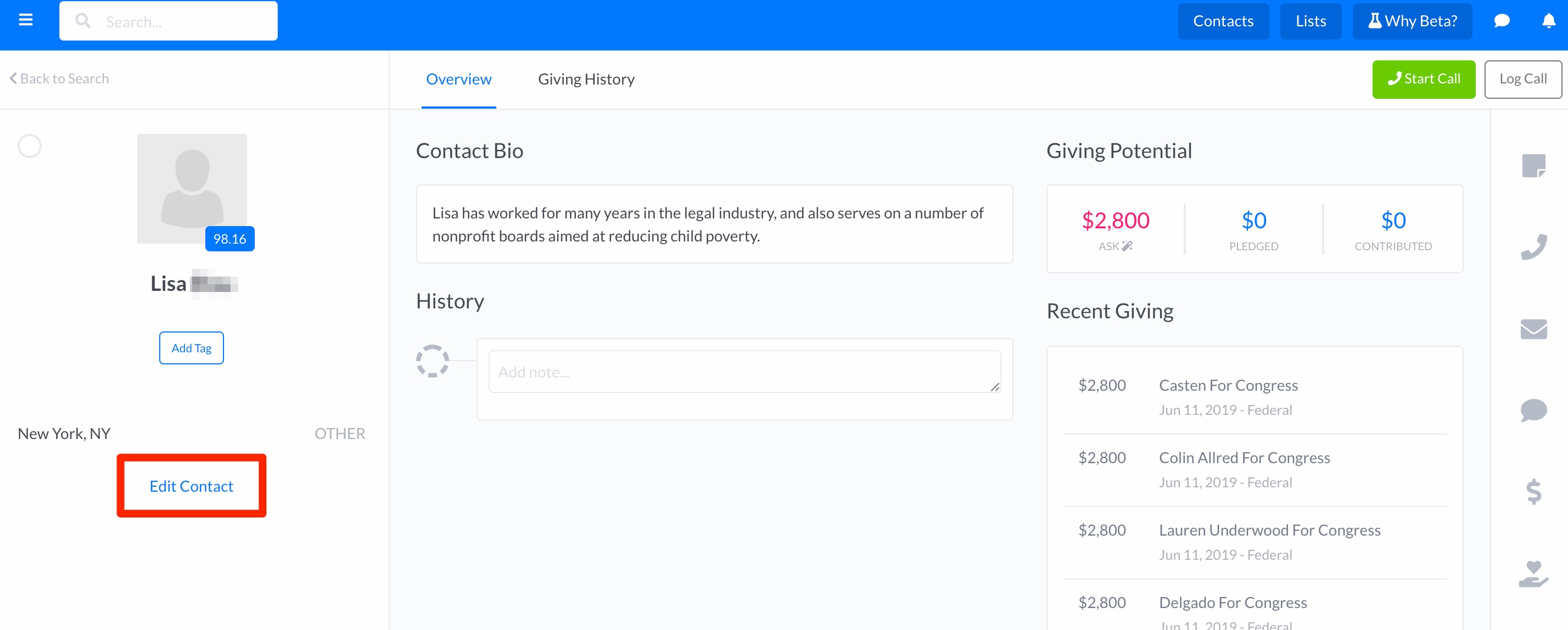 Then, enter the text in the Bio section, and click Update Contact at the bottom of the page.

Import a bio
When using the CSV Importer, you can add a "Bio" column to your file and those bios will automatically be appended to the contacts, during import.