The most common outcome of a phone call is that you reach someone's answering machine-- and leaving the same message over and over again can be very tedious and demoralizing. Your account's built-in power dialer is equipped to leave pre-recorded voicemail messages:
Check with your account owner to make sure you understand how your account will be billed for using the power dialer. Contact support@calltime.ai if you have any questions about power dialer billing.
Pre-record your voicemail message(s).

Access your Templates from the left-hand navigation menu.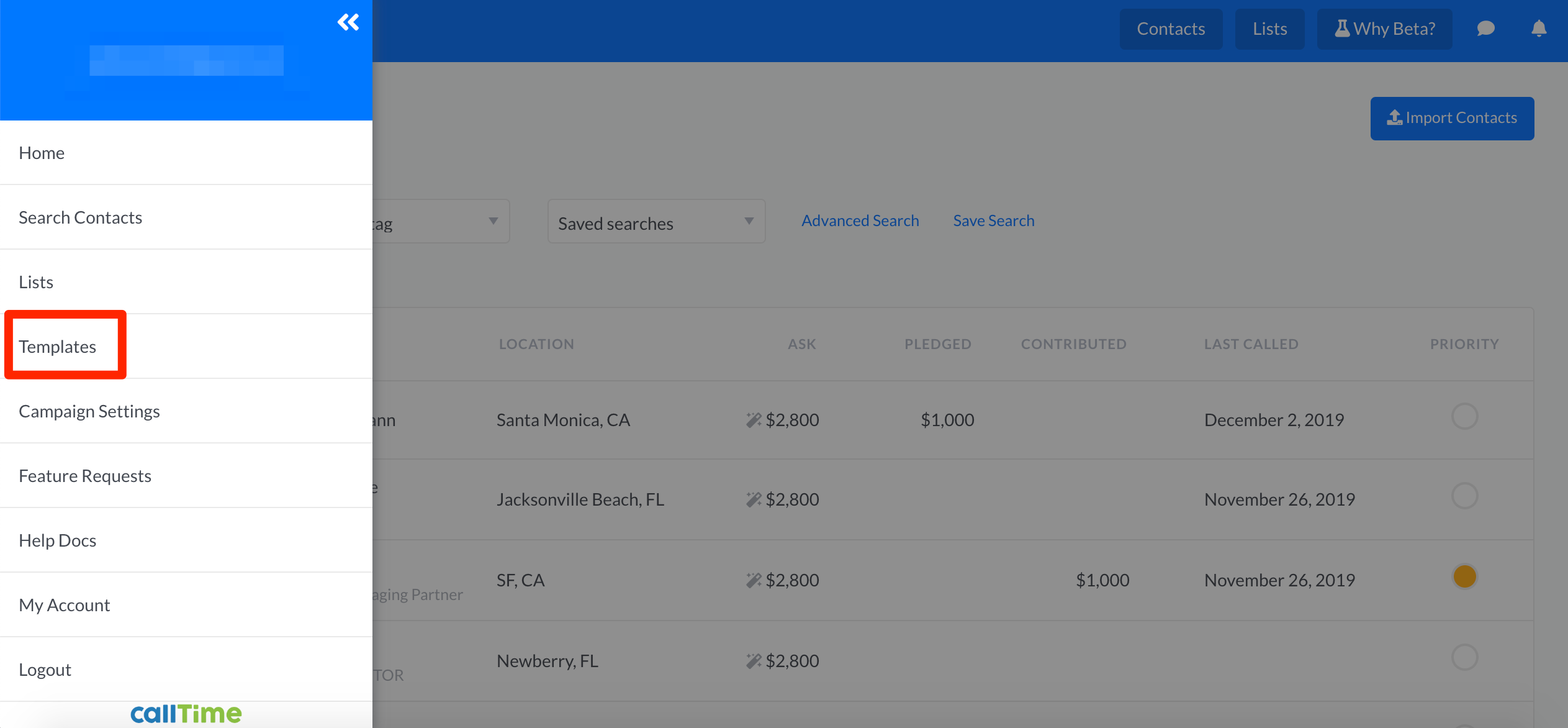 Select Voicemail Messages
Click +Record New Message, name this voicemail, and enter a phone number for CallTime.AI to call you on, to record the message (Note: this can be any phone number you would like to be called on to record the message, it does not need to be the number you will use to place outgoing calls with.)

Once you click Call Me, you will get a call from CallTime.AI that talks you through the steps of recording and saving a voicemail.

While using the CallTime.AI power dialer, you will have the option to play any of your recorded voicemails. Once you have clicked the button to play the voicemail, you can move on to the next call-- no need to hang around!
Please note: Unlike some telemarketer tools, CallTime.AI's power dialer does require that you click to play the recorded voicemail at the sound of the tone, as opposed to when the answering machine begins to play. This is because tone-detection technology is not 100% accurate (as anyone who has ever received a partial spam voicemail before can attest!). Our voicemail drop will allow you to cut the hassle and time of leaving voicemails in half, without sacrificing the quality of that outreach with a single one of your donors.