One of the ways CallTime.AI supports fundraising is by helping to automate much of the donor research process. Using the information you provide about your donors and prospects, CallTime.AI automatically seeks to find additional research it can append to your call sheets to provide you with greater context about your network.
There may be instances, however, when the contact in question uses various names. In order to help you capture all the data that truly belongs to that person, you can use the Alias tool to add additional alternative names to a contact, that will also be used during the research process. Any research CallTime.AI finds associated with the contact's name and all aliases will be combined onto that single contact's record.
To add an Alias to a record: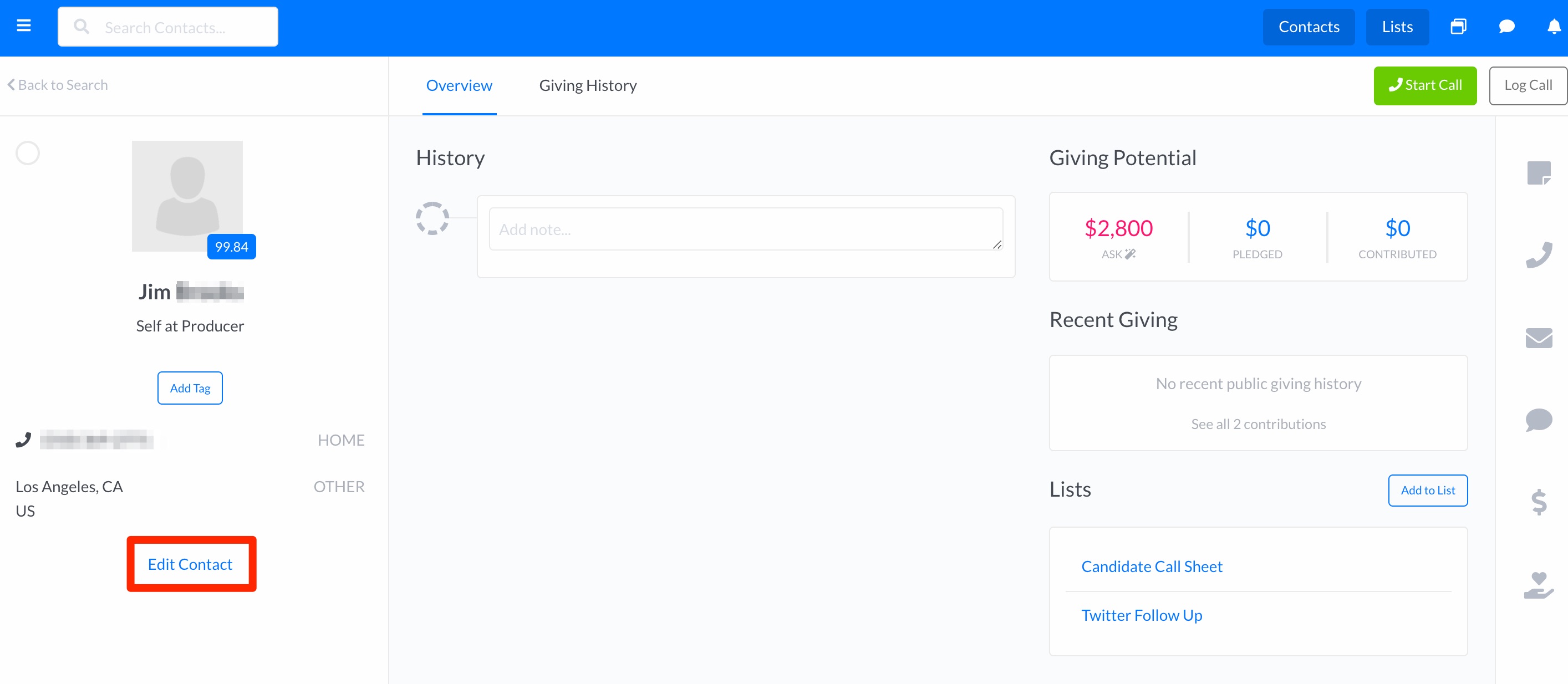 Add the contacts' aliases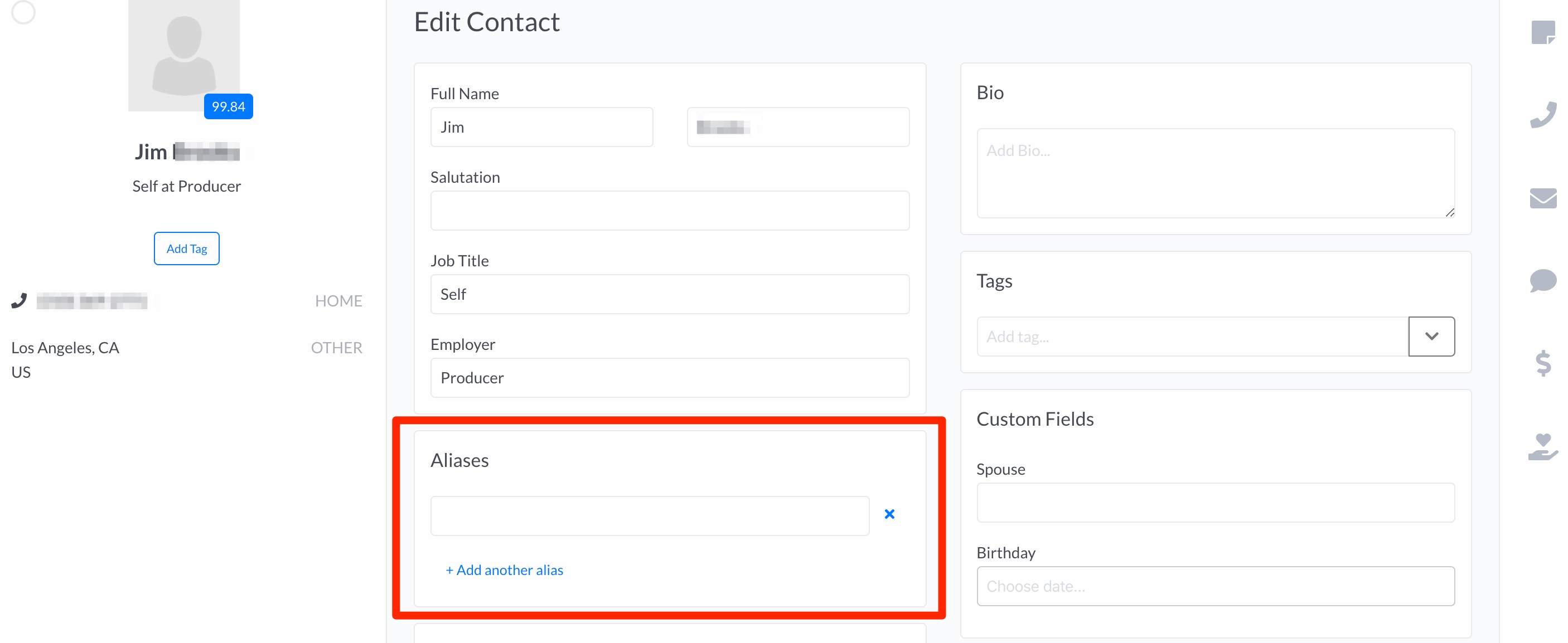 To read more about the giving history research in CallTime.AI, click here.